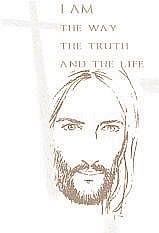 Jesus Christ
Growing in Christ - The Scriptures
"He opened their minds so they could understand the Scriptures." Luke 24:45
Human history is the story of man's fall through sin and rise through Christ.
Since turning to follow Christ I've read the Scriptures almost daily and found the experience of the early disciples (to which the above verse testifies) to be my experience as well.
In the process of seeking to hear God speak through the Scriptures I've discovered vital practices which have encouraged and benefited me through the years of following Christ.
I encourage you also to:
Learn to hear God speak to you personally on a day-to-day basis through the Scriptures. Choose a simple personal practice of reading, meditating and responding to God as He speaks to you in the Scriptures.

Learn more of the background and historical context of the Scriptures, providing greater insight into our own times.

Gather with other followers of Christ in small groups in homes and/or in larger public gatherings where the Scriptures are read, discussed and lived.
(If you don't yet have a Bible, click here to start with the New Testament.
Highly valuable also is a good study bible. Many are available on-line. For an introductory sample, please click here.)