Jesus' Call to Mission
It's important to understand that as we are sent on God's mission, that Jesus also was sent.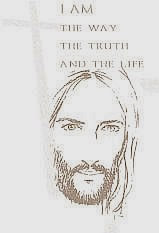 Listen to these words of Jesus reflecting this reality in His life ...

Jesus said to them, "My food is to do the will of Him who sent Me, and to accomplish His work." John 4:34

"I can do nothing on My own initiative. As I hear, I judge; and My judgment is just, because I do not seek My own will, but the will of Him who sent Me." John 5:30

"For I have come down from heaven, not to do My own will, but the will of Him who sent Me." John 6:38

"I know Him; because I am from Him, and He sent Me." John 7:29

"And He who sent Me is with Me; He has not left Me alone, for I always do the things that are pleasing to Him." John 8:29

"We must work the works of Him who sent Me, as long as it is day; night is coming, when no man can work." John 9:4

And Jesus cried out and said, "He who believes in Me does not believe in Me, but in Him who sent Me. And he who beholds Me beholds the One who sent Me." John 12:44-45

"For I did not speak on My own initiative, but the Father Himself who sent Me has given Me commandment, what to say, and what to speak." John 12:49

"Truly, truly, I say to you, he who receives whomever I send receives Me; and he who receives Me receives Him who sent Me." John 13:20

"And this is eternal life, that they may know Thee, the only true God, and Jesus Christ whom Thou hast sent." John 17:3

"For the words which Thou gave Me I have given to them; and they received them, and truly understood that I came forth from Thee, and they believed that Thou didst send Me." John 17:8

"As Thou didst send Me into the world, I also have sent them into the world." John 17:18

Jesus therefore said to them again, "Peace be with you; as the Father has sent Me, I also send you." John 20:21

Reflection:

What stands out to you from these verses?

How does this impact your understanding of being sent by Jesus?