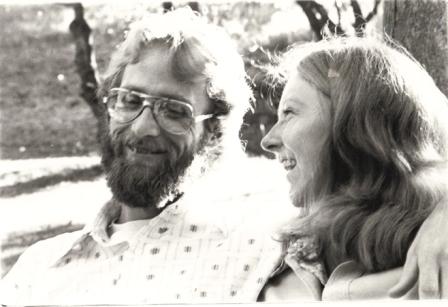 On Choosing Friends and Books
In the end, whether or not we are conscious of it, we choose the influences that shape us - for this life and for eternity.
Choosing the Influences that Shape our Character
"Show me your friends and I'll show you your future." - Craig Groeschel

The influences which shape our character most powerfully in life are not in the end random accidents but influences which we in fact choose. Two of the most powerful of these are the friends we listen to and the books we read.
Friends:
I've learned there is great value in listening to and interacting with a wide range of people and views. It's certainly not that we shouldn't associate with negative, cynical or skeptical people or with those who consistently challenge our root commitments. There is definite value in interacting with such people and others who help us think through our values and commitments.

In this context of a wide range of friends and associates however it's wise to be deliberate about who we choose to spend most of our time with as those who will mould us most, and particularly the person we marry. These choices cannot be made too carefully. It is wisdom to choose those we want to become most like with great care, spend time with and learn from them.

A friend pointed out, "(Unless you are very deliberate,) you will likely become the average of those you hang out with the most."
For that reason another thoughtful person has suggested we spend a third of our time with those who we look up to - mentors, those we would aspire to be more like, people who challenge us to live better than we do, to serve needs in our world we are not serving.
Likewise we might spend a third of our time with people we care about and think we can help, raise to see more of their potential, to strive for greater hopes, goodness and service of the common good.
Often as our children were growing up and choosing friends I asked them about a particular friendship, "What is the direction of influence in your relationship?" I continue to believe it to be an important question. If the flow of influence from the friend to you isn't building you up or if your positive influence isn't flowing into your friend's life, the relationship may not be benefiting anyone. On the other hand if you are helping the other person become more than he or she has been or if you are becoming more than you have been, the friendship is a wise investment for you both. This is no small matter for who you are becoming and who you are helping those around you become has outcomes which stretch into eternity.
Books: "The man who doesn't read good books has no advance over the man who can't read." - Mark Twain
The same is true of books and other reading materials. Many people read far too little or relatively 'light' materials and miss vast opportunities for growth; good books stimulate thought and can shape us for good in many ways. Aim to read an hour a day. Yes, you have favorites but read in a variety of areas: history, mission & theology, spiritual disciplines, social sciences, fiction, classics.
And as C.S. Lewis once said, "It is a good rule after reading a new book, never to allow yourself another new one till you have read an old one in between."
Be aware also you can read far more than you think you can. But choose carefully. If you're not sure, a good way evaluate is the read the table of contents, preface, and first and last chapter. Then decide if you'll read it all. Even if you decide not to read it all you will have gained a very significant portion of the value of the book.

I've read many books in my lifetime. A smaller number have impacted me permanently. While it's difficult to say so definitively, if I were to live my life again and could bring only a small shelf of books - after the Bible (download the New Testament) - as a guide and resource, they would likely include:
Strong Foundations for Life and Mission:
Dietrich Bonhoeffer, The Cost of Discipleship (Macmillan, New York), 1963.

Tozer, A.W. Knowledge of the Holy (Harper & Row, San Francisco), 1961.

Elizabeth O'Connor, Journey Inward, Journey Outward (Harper & Row, New York), 1968 more

Richard J. Foster, The Celebration of Discipline: the Path to Spiritual Growth, HarperCollins, 3rd Edition 1998. (Amazon)

Randy Alcorn,The Treasure Principle Multnomah Books, Colorado Springs, 2001. 120 pages. ISBN 978-1-59052-508-1.
Relationships:

Mike Mason, The Mystery of Marriage. (Multnomah Books), 1996.
Explaining/Defending the Gospel: More (including audio)
Vincent Carroll & David Shiflett, Christianity on Trial, (Encounter Books, San Francisco), 2002

Peter Hitchens, The Rage Against God: How Atheism Led Me to Faith, Zondervan, 2010. ISBN: 978-0-310-41259-5.

Tim Keller, The Reason for God: Belief in an Age of Scepticism

(Hodder & Stoughton), 2008

Georges Houssney, Engaging Islam, Treeline Publishing, 2010. ISBN 978-0-9830485-0-3
The Problem of Evil:
William Paul Young, The Shack: where Tragedy Confronts Eternity. (Hodder & Stoughton), 2007

CS Lewis, Problem of Pain

Sheldon van Auken, A Severe Mercy. Harper & Row, 1987
Christian Community - What could the church be like?
Shane Claiborne, The Irresistible Revolution: Living as an Ordinary Radical (Zondervan, Grand Rapids), 2006

.

Michael Frost, Alan Hirsch, The Shaping of Things to Come: Innovation and Mission for the 21st Century Church, Hendrickson Publishers, 2003 ISBN: 978-1-8768-2587-4

.

Robert Lewis, Church of Irresistible Influence. (Zondervan, Grand Rapids) 2001.
Eternity and How to Prepare for It:

Rick Joyner, The Vision [Including The Final Quest and The Call] (Thomas Nelson, Nashville), 2000.

John Bunyan, Pilgrim's Progress

Harold A. Baker, Plains of Glory and Gloom and/or Visions Beyond The Veil (Osterhus Publishing) ISBN 088368019X
Some will find these last two older books unfamiliar and perhaps uncomfortable in style. Harold Baker was a missionary to Tibet and China 1911 to 1950. Harold and Josephine founded Adullam Rescue Mission for street children in Yumam Province. Boys in this home aged six to eighteen begin to have spiritual experiences including visions of heaven and hell.

Changing the World:

A continuing journey of joy...
There are many good books and I continue to read, occasionally altering the list above. For a list of books I've read in recent years please click here.