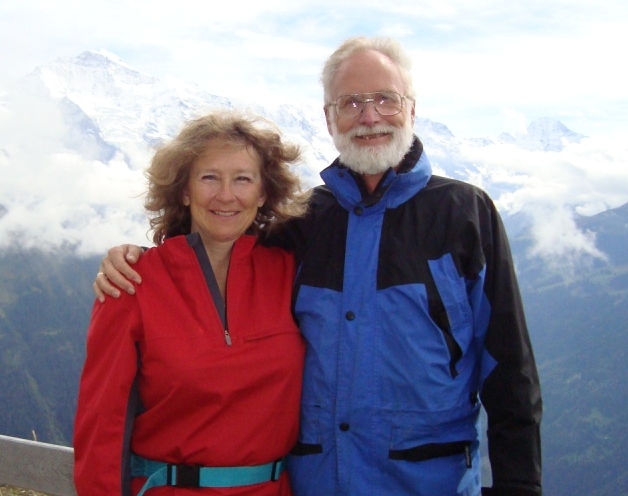 Brief Bio
Murray was born in Chatham, Ontario shortly after his parents emigrated from the Netherlands following World War II. He studied automotives in a vocational high school and was entirely satisfied to work in that field and not continue his education until confronted with the Lordship of Jesus Christ. This encounter changed his life in every way. A year later Murray left home to study sociology (BA) and theology (M.Div.). During seminary he met his wife, Carol Sue Weurding, of Lawton, MI, USA.
Following their wedding on December 20, 1976 the Lord called them to plant what became New Life Community Church in Burnaby, BC, Canada where their five children were born.
During this season of life the Lord led Murray to initiate several daughter church plants, gather pastors in the Vancouver area to work together towards reaching the region for Christ and to research the needs for church planting throughout Canada (D. Min., Fuller). Influential mentors during this time were Peter Wager, Jim Montgomery and Ed Silvoso. A pivotal point came in Murray's life and ministry came on June 21, 1987 following his morning "quiet time" in which the Lord gave him an idea for a global ministry which is shared here in it's original form. He shared this vision with Peter Wagner who introduced him to Jim Montgomery who introduced him to others to whom the Lord had given a similar vision.
In 1995 Murray and Carol joined Outreach Canada to undertake a 'DAWN-type' initiative which came to be known as Church Planting Canada. The Lord used the fresh vision and unity developed in most areas of the country to bring many to Christ through the formation of several thousand new disciple making communities. Murray helped develop several other national partnerships for evangelism under the umbrella of the Evangelical Fellowship of Canada. Carol coordinated the missions mobilization course "Perspectives of the World Christian Movement" to call others also to their place in the "love and rescue mission" of Jesus Christ.
In 2005 Murray and Carol were invited by OC International to oversee field teams in six countries in Europe to strengthen the church for evangelism and church planting in a continent which has lost its rootedness in Christ. The work grew to 10 field teams in 2010 and Murray began to give increasing attention to development of the emerging Global Church Planting Network. The GCPN seeks to develop regional church planting mobilization teams to initiate and support national church planting processes in as many countries as the Lord enables.
Since age 19 when he responded to Jesus' call to follow, Murray has leaned on Christ alone and found Him faithful, powerful against the evil one, and entirely the Way, the Truth and the Life as declared in the Scriptures (John 14:6). His deepest desire is that you would know and follow Christ also, who to know is Life Eternal (John 17:3).
More of my testimony to Christ here.