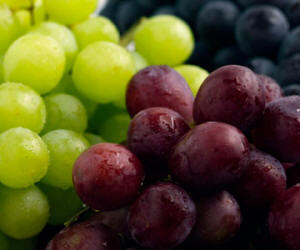 Who is a Disciple?
Discipleship is Conditional
"Salvation, gifts of the Holy Spirit, divine provisions, ministry gifts, answered prayers, are all result of God's grace (unmerited favour) and mercy (no condemnation). But discipleship is not. It is conditional. One needs to fulfill the requirements of being a disciple. The conditions our Master laid are -
(1) Bear Cross daily, Matt 16:24, Phil 2:10

(2) Do not look back after placing your hands on the plough, Lk 9:62

(3) Deny yourself, Matt 16:24

(4) Have supreme love for Christ, Luke 14:26

(5) Forsake all (detach affection with material; non-materialistic mindset), Luke 14:33

(6) Remain steadfast in the Word of God, John 8:31

(7) Love (sacrifice for) each other, John 13:35

(8) Bear fruit (make other disciples), John 15:8.
All of it is conditional. Christians often walk this journey to arrive at the skin depth understanding; "oh my salvation has been given freely, God is God of Grace, He loves me much," or "I obey enough," or "fruit bearing simply means to have the fruit of Holy Spirit listed in Gal 5: 22". No, the fruit of the Holy Spirit are not the fruit of the disciple, they are the fruits of the Holy Spirit. Rather just like the fruit of a mango is a mango tree, the fruit of a disciple is another disciple maker, who should bring forth fruit, and continue the chain spontaneously. Christians often limit discipleship only to self maturity which has nothing much to do with others. I believe, any extent of Christian maturity is immaturity if s/he is not reproducing.
The test of being a disciple is to bear fruit
Fruit bearing is the key. We serve the Master who is looking for fruit in us. We are ordained by the Lord to bear fruit - John 15:16. The name of the Father is glorified by our bringing forth fruit, John 15:8. (The true worship - offer gentiles as an offering - Rom 15:16), Paul desired fruit, Rom 1:13, a good tree bears good fruit, Luke 6:43, the seed needs to die to be fruitful, John 12:24, fruit bearing is impossible without remaining in Christ (intimacy), John 15: 4, our Master expects fruit from us, Luke 13:6,7, He expects fruit out of season, Luke 21:19 (in diverse circumstances like persecution, troubles, lack of resources), there are trees planted by the river of life, Ezek 47: 8, bearing fruit round the year, and "the axe is laid at the root of the tree that does not bear fruit to be cut off, Luke 3:9, Matt 3:10, 7:19."
- Roderick Gilbert is a friend in North India who invites people to be disciples of Jesus, 2010.